Twelve Inch Trunk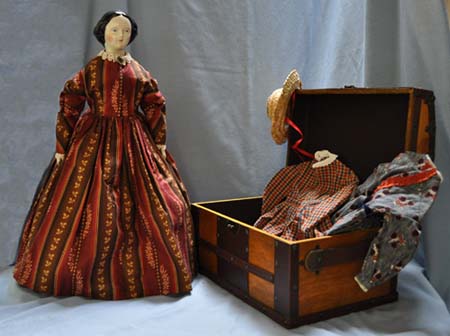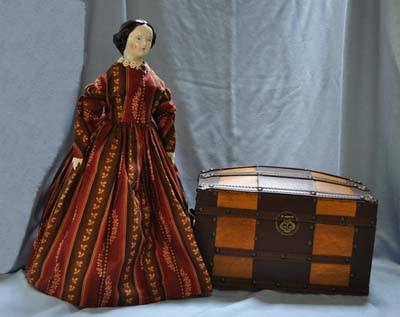 For two of the pictures, we surprised Emily (for more on Emily, check her group "Emily and Friends" on Facebook) standing next to her trunk when she was packing for a trip. You can see its relative size in the pictures. The dimensions are 12" L X 8" W X 8 1/2" H at the top of the hump. While it is a nice scale for an 18" doll, it could serve to store the wardrobe of any size doll. This would also be an excellent storage place for reenacting toys that would make it simple to take them to events.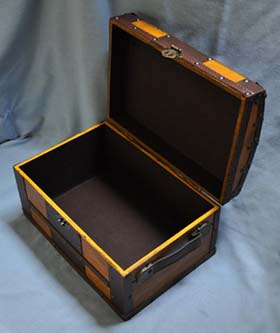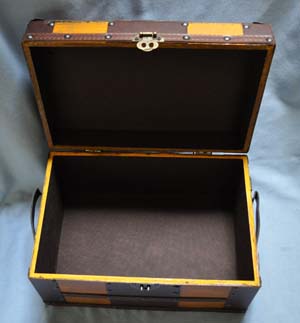 The other picturs show the trunk open and closed. As you can see, it is fully lined. We must admit the sides are made of plywood but we intend to take a brown marker to cover the edges visible at the top. The closure is with a hinged latch that hooks on to two pins on the bottom part. If you want to have a more authentic appearance, you may also want to replace the screws with slotted screws instead of the phillips head screws used for assembly.
This trunk is $24.95




If you want to look at the previous item in the listing,
the Miniature Paper Dolls,
click here
.