Miniature Paper Dolls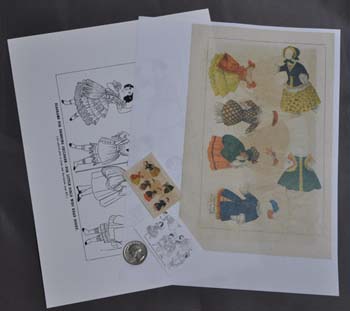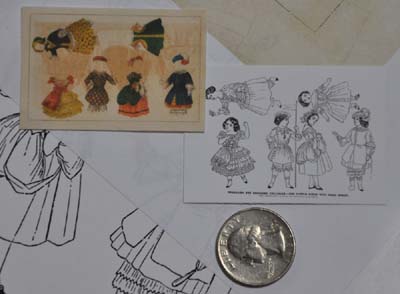 Like the miniature books and playing cards, this is a smaller, doll-size version of an item which is also available in full-size. Like the other miniatures, the full-size version is shown with the miniature version (left picture) and the miniature is shown by itself (right picture). Both have a quarter shown for reference. The original of these dolls appeared in the November, 1859, Godey's Magazine. To view the full-size dolls in more detail, click here.
A set of these miniature dolls, which includes the handout with the reference to the source of the original in Godey's Magazine, is $1.95. If you would like both the full-size and miniatures, the combined cost is 7.95.




If you want to look at the previous item in the list,
the miniature book Paper Dolls and How to Make Them,
click here
.
If you want to look at the next item in the listing,
the Twelve Inch Trunk,
click here
.