Generally in Alphabetical Order but with Some Obvious Placement of a Couple of Categories at the Top

Home

Toys

Games

Dolls & Accessories

Articles: Virginia's Veranda

About Us & Picture

Books, Modern

Books, 19th Century Reproductions

Craft Supplies & Sundries

Documentation

Dolls & Accessories

DVD about Emma Edmonds

Games

Needlework Necessities and Novelties

Parlor Games & Entertainments

School Supplies

Sundries and Craft Supplies

Toys

Wholesale Information

Order Form

Ordering Information

Contact Us

Speaking and Consulting


Tatting Kit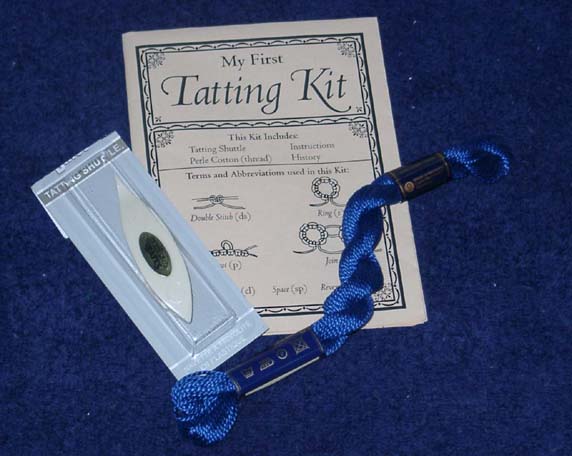 A fiber craft that was popular during the civil war period but which has become less popular today is tatting. For the complete story of tatting, check out the book Flitting Fingers in the Modern Books section. That book contains the history of tatting as well as a sampling of patterns. That book also contains a chapter devoted to needle tatting and discusses the appropriateness of that technique to civil war living history.
The kit contains a book of instructions, a shuttle, and a hank of thread. While the shuttle is plastic and has a point at the end -- neither feature being period, especially the plastic -- the kit provides the materials to learn tatting and make pieces of tatting. After learning the techniques, if the tatter wants to demonstrate tatting at a living history event, he or she can obtain a period-correct shuttle (19th century shuttles are also discussed in Flitting Fingers).

Price: $8.35




If you want to look at the previous item in the list,
the
Knitting Reference Cards,
click here
.
If you want to look at the next item in the list,
Weaving Looms,
click here
.