Civil War Soldiers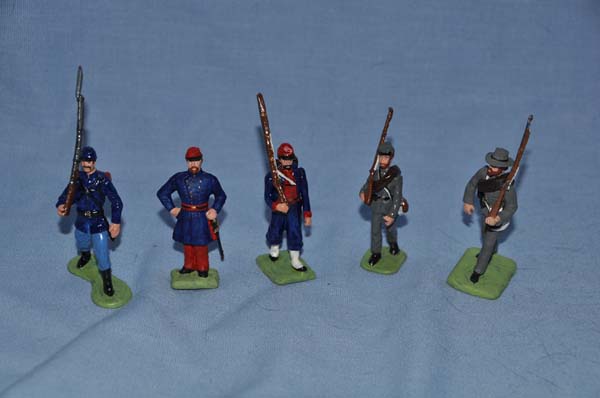 We strongly doubt that tin civil war soldiers were available during the civil war. However, if anyone desired civil war soldiers for their collection, we can obtain a variety of soldiers. The picture shows just a small sample of some soldiers but others are available. They can be made in a variety of poses and sometimes can be shown with other equipment, e.g., a cannon.
If you are interested in civil war soldiers, please let me know what you would be interested in.
The cost of the civil war soldiers would depend upon the pose and the quantity desired.





If you want to look at the previous soldier alphabetically in the list,
the Napoleonic Soldier,
click here
.