Generally in Alphabetical Order but with Some Obvious Placement of a Couple of Categories at the Top

Home

Toys

Games

Dolls & Accessories

Articles: Virginia's Veranda

About Us & Picture

Books, Modern

Books, 19th Century Reproductions

Craft Supplies & Sundries

Documentation

Dolls & Accessories

DVD about Emma Edmonds

Games

Needlework Necessities and Novelties

Parlor Games & Entertainments

School Supplies

Sundries and Craft Supplies

Toys

Wholesale Information

Order Form

Ordering Information

Contact Us

Speaking and Consulting


The Florist's Manual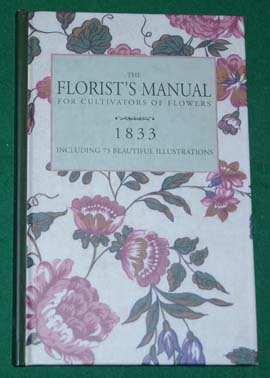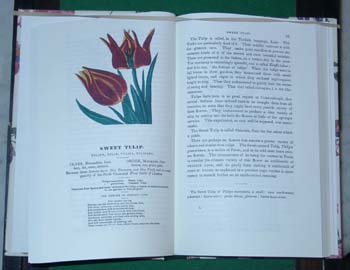 This is a valuable reference book for anyone with an interest in the flowering plants of the nineteenth century. It provides technical information, including the class and order of groups of flowers as well as some of the common names. The discussion covers the history of the flower, its blooming time or times, and the meaning of the flower. However, the most striking feature of the book is the reproduction of the color illustrations of the flowers which, in the original, were possibly lithographs. Besides the descriptions, the book is laden with advice for the different tasks involved in growing flowers, at least as far as that knowledge had progressed in the 19th century.
192 pages. Hardbound.
Price: $17.95



If you want to look at the previous book in the list,
The Favourite Book of Fables,
click here
.
If you want to look at the next book in the list,
From Dixie to Canada,
click here
.