Generally in Alphabetical Order but with Some Obvious Placement of a Couple of Categories at the Top

Home

Toys

Games

Dolls & Accessories

Articles: Virginia's Veranda

About Us & Picture

Books, Modern

Books, 19th Century Reproductions

Craft Supplies & Sundries

Documentation

Dolls & Accessories

DVD about Emma Edmonds

Games

Needlework Necessities and Novelties

Parlor Games & Entertainments

School Supplies

Sundries and Craft Supplies

Toys

Wholesale Information

Order Form

Ordering Information

Contact Us

Speaking and Consulting


Weaving Projects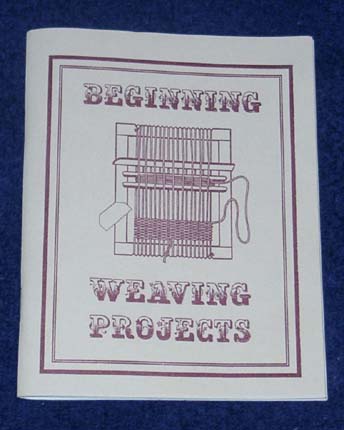 After you get the hang of simple weaving, you will probably like to introduce some variety both to make weaving more interesting to you and also to be able to demonstrate how different patterns are created. This small book contains directions for how to set up the warp and then how to conduct the passes with the shuttle to produce different simple patterns in the finished fabric.

















If you want to look at the previous item in the list,
Rigid Heddle Weaving Looms,
click here
.