Generally in Alphabetical Order but with Some Obvious Placement of a Couple of Categories at the Top

Home

Toys

Games

Dolls & Accessories

Articles: Virginia's Veranda

About Us & Picture

Books, Modern

Books, 19th Century Reproductions

Candy

Craft Supplies & Sundries

Documentation

Dolls & Accessories

DVD about Emma Edmonds

Games

Needlework Necessities and Novelties

Parlor Games & Entertainments

School Supplies

Sundries and Craft Supplies

Toys

Wholesale Information

Order Form

Ordering Information

Contact Us

Speaking and Consulting


Peppermint Sticks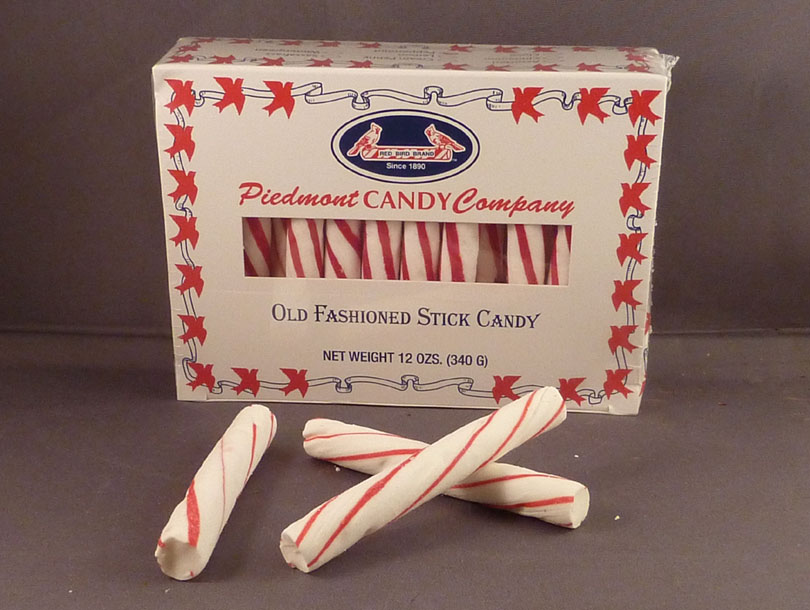 During the civil war period, one way peppermint candy was available was in the form of soft peppermint sticks. We have found a modern supplier who still makes these sticks. They come in boxes of with a total weight of 7 ounces. If you are trying to stretch your supply, they may be easily broken into pieces.
These are excellent for a period treat for children or soldiers alike - the latter for a haversack stuffer - and, if you wrap several in paper, can be put in a box from home to send to a soldier in camp (For a full description of the boxes from home, go to the archived articles on the menu item "Articles: Virginia's Veranda" or click here).
PLEASE NOTE: The packaging has changed so the number of sticks are reduced and the box does not look like the one shown in the picture. But it is still the same great peppermint.
Price: Box of 7 oz $4.25



If you want to look at the previous item in the list,
Necco Wafers,
click here
.