Little Fortune Teller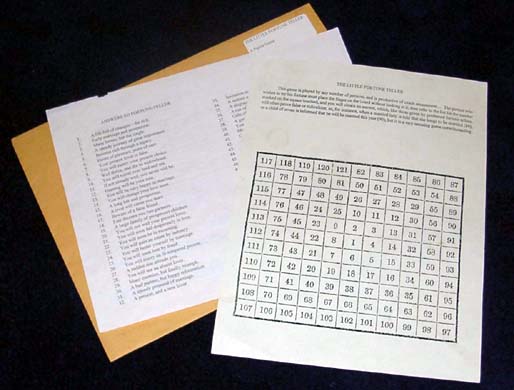 The simple equipment that make up this game appeared in several different period sources including an issue of Godey's.
To play the game is simplicity itself. You close your eyes and stab your finger (gently!) on the grid. You then open your eyes and look what number is under your finger. Then you consult the listing of fortunes to find the one corresponding with that number.
NOTE: If playing this game with children, you may want to examine each fortune to determine whether it would be amusing for someone who may not understand this is all a game. If the actual fortune is something unpleasant, you may wish to fudge and read a nearby fortune instead.




If you want to look at the previous parlor game in the list,
Question and Answer,
click here
.